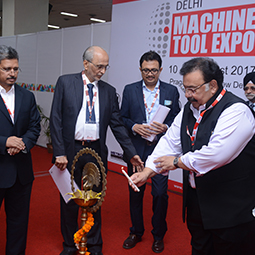 10 - 13 August 2017, Pragati Maidan, New Delhi
The Delhi Machine Tool expo will display state-of-the-art technologies primarily focusing on manufacturing solutions from the industries located majorly from northern region. Fervent business activities transpired at Delhi Machine Tool Expo 2017 post-inauguration. Dealer enquiries were solicited, trade leads were generated, amidst a lot of learning, information sharing in a business environment, thus culminating into a heightened euphoria for the gathered manufacturing industry.


---
PMTX Concludes on Positive Note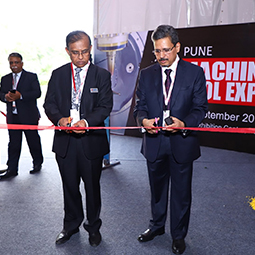 The four-day Pune Machine Tool Expo, 2016 – Western India's B2B exhibition, concluded on a positive note on 2 October 2016.

With more than 100 exhibitors, the machine tool exhibition attracted 7,400 visitors and 62 trade delegations from various industries such as auto component, automobiles, capital goods, defence, aerospace and railways. Along with host city Pune, the event attracted impressive number of delegates and visitors from the Tier II and Tier III cities such as Aurangabad, Nagpur, Kolhapur, Mumbai, Satara, Ahmednagar, besides the neighboring state of Gujarat.