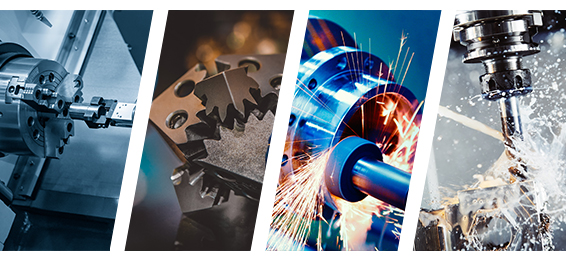 DMTX 2023 (Delhi Machine Tool Expo), scheduled from August 24-27, 2023, at Pragati Maidan, New Delhi, is to feature some of the most cutting-edge technologies. The show is open from 10.00am - 5.00pm each day for visitors.
You may please register here for a hassle-free entry in DMTX 2023.
This first edition of the DMTX 2023 Newsletter aims to provide a glimpse of the manufacturing excellence that awaits to be explored at the expo.
DRILL TAP CENTERS
LMW Machine Tool Division, India's finest range of CNC Machine manufacturer, presents JD 1, a high-speed drill tap center, that has stroke capabilities of 500 mm on the X-axis, 400 mm on the Y-axis, and 320 mm on the Z-axis.
CNC ROTARY TABLES
The Q Series CNC rotary tables from UCAM is designed to revolutionize industries like Automotive, Aerospace, and Medical Device manufacturing. With their compact design and exceptional performance, these rotary tables are poised to enhance production capabilities across various sectors.
INSERTS
HF is a machining technique that uses a low-entry-angle milling cutter to achieve high metal removal rates in various applications. By using a low entry angle, the depth of cut is reduced, and the feed rate is increased, resulting in higher productivity and efficiency.
VISION MEASURING SYSTEMS
OPTIV LITE OLM is a series of manual Video Measuring Machines from Hexagon Manufacturing Intelligence. Video Measuring Machines, also known as Vision Measuring Systems, are used for quick and accurate 2D measurements of small parts with video edge detection techniques.